Frenni was established in March 1979 and became incorporated in 2002. We are members of the RHA (Road Haulage Association) and have been members of Palletways since 1994.
With so many transport companies and logistics providers around, we appreciate it can be a minefield to identify a company that provides exactly what you require.
Our business is all about people, building trust and long term relationships. To that end, we welcome the opportunity to talk with you about your transport requirements and to see if we can meet your criteria.
We are a privately owned and independent company. Customers deal directly with the owners and decision makers in the business. Our track record is one of delivering the promise and working closely with clients to understand and support their business.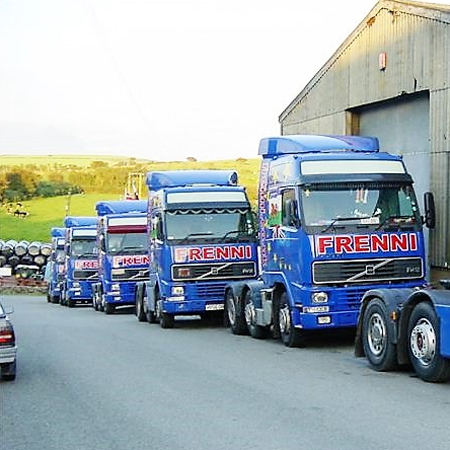 We are a founding member of the Palletways network service in which we continue to win awards for our outstanding contribution and service for over 20 years. We have a wealth of experience within the Next Day Pallet sector which we use to best advise our customers and ensure products arrive at their final destination in good condition, in a timely manner and with a professional service.
But before we go any further, you should know that we are a company based on honesty and profitability. If we cannot supply you with an exceptional service that fulfils your needs, while rewarding us for this service, we will advise you at the outset.